DOUBLE-WIDE JAW MAGNESIUM COMBINATION OPEN END WRENCH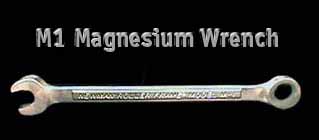 The MZX / M3 Double-Wide Combo Open End Wrench is our most commonly used wrench. The M1 is used for very small specialty frames such as CD and Cap frames and both wrenches are made of magnesium. The double-wide head fits over the entire endplug of the roller for a more secure grip during tensioning. The wrench is extra-long for better leverage and made of magnesium to minimize weight during use. Both wrenches are engineered to allow for fast and easy stretching.
SDI INDUSTRIAL GRADE TORQUE WRENCH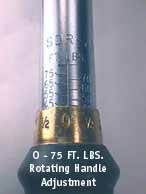 The Newman SDI Industrial Torque Wrench has Certified Torque Readings and is Aircraft Grade. It has a small head profile and a push button for directional change to make one-handed adjustments easy. Calibrating the torque wrench is simple as the gold plate on the handle helps separate the foot pounds on the wrench body. The handle is rubberized for maximum grip and comfort.
SPECIAL HIGH-TORQUE SOCKET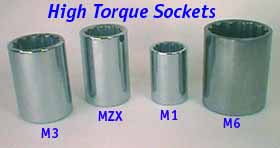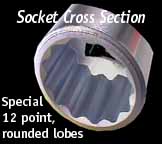 All of our High-Torque Sockets are made of high quality steel and is engineered with 12 point rounded lobes for quick socket insertion over the bolt head which makes the stretching process simple and fast.
SOCKET EXTENSIONS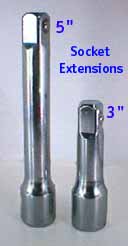 Socket extensions are available for use with our large format frames and Newman Roller Master.
ADJUSTABLE EXTENDED OPENED END WRENCH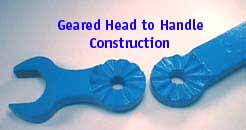 Extra long "lightweight" handle for leverage & operator comfort. Typically used with medium to large format frames, Box Beams and has an interchangeable steel wrench head for multiple frame models. It has head-to-handle geared construction allowing for multiple head angles for better leverage during stretching. The head is constructed of steel and the body is magnesium to minimize weight.